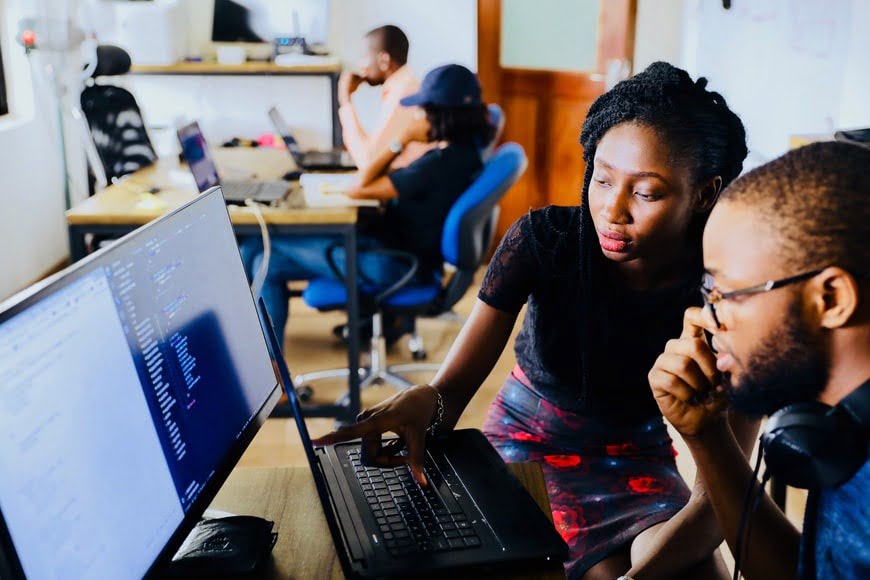 Yelp – Business Profile Listing & Optimization
For most people who might not know, Yelp reviews are no longer limited to only restaurants or cafes. In today's time, where buyers seek customer reviews for every business kind, Yelp is one great review management platform that allows businesses to benefit from establishing their local search presence. Additionally, Yelp enables more credibility and boosts organic and local searches on a brighter note. 
Since we are talking about Yelp today, let us refer to these Yelp statistics as of 2021.
– 78% of Yelp users are active in other social media platforms as well. Of which 12% use this platform several times a week, and only 3% use it just once a week. (Source: Financesonline.com)
-Yelp itself shows 31M unique devices leveraging its platform, where different industries had a specific percentage of review distribution. Such as home, local services, and restaurants have 18% of review generations, whereas shopping industries collect up to 16% of reviews and so on. (Yelp Newsroom) 
Why use Yelp in Business?
Yelp is a great choice for small businesses to increase their visibility, brand awareness, sales, and revenue. Because of its high ranking capacity on Google for local search queries, Yelp is a chosen platform for millions of people to search for the best results. Yelp promotes every business online without investing in any particular SEO services. 
Moreover, Yelp contains advanced marketing and advertising features. From PPC advertising features to CTA (call-to-action) features, Yelp helps businesses list themselves at its top results. Therefore, these features that effortlessly engage more audiences can boost more sales for companies using Yelp. 
Setting Up Yelp for Your Businesses
Setting up a Yelp account for your business is quite a straightforward process, much easy to understand. All you need to get started is to navigate through business.yelp.com and search for your business. If the search result shows your business name, you need to claim it. 
However, if you do not find your business in the search result, no worries; you need to create a new listing. It's absolutely free to set up a business profile on Yelp, thus being the obvious choice for most small-scale businesses. 
1. Claim/Register Yelp Business Profile
As mentioned earlier, you have two ways to get into your review management platform profile if you are running your own business. One is by claiming your already listed business profile, and the other is by creating a new Yelp business profile. 
If your business shows up in Yelp search results, you must choose the "claim this listing" option, which can be found on the right side of your business name. Follow the further steps to claim your business listing and take ownership of your Yelp profile. 
On the contrary, if your business doesn't show up or doesn't show an existing Yelp profile, you can simply create one! Start by scrolling down towards the footer of the webpage, followed by clicking "claim your business page" in the menu option. You can proceed with the steps and put in your business name, address, work hours, contact information, photo gallery, etc. 
2. Adding Business Information
Once you set up your business profile, it's time you give some life to your profile. Being a local business, your goal must be to provide as much information for your audiences as they might love to read. This includes your business name, your location(/s), if any, website URL link, operational hours, contact information, and detailed bio-data. The essential part is to add colorful and informative photos to attract every visitor. Must-have inclusions are: 
– Business Name:  Ensure that you have your business listed on Yelp with the correct name for correct and quick search results. Do not forget your business name should be standardized across all the listing platforms.
– Location: If your business has a physical location where customers usually visit, add the location as needed, be it a restaurant, retail store, car wash, clinic, etc. Yelp comes with an amazing feature of exact map location, thus enabling users to get easy-to-understand directions to your address. 
– Website URL: Since customers or potential visitors will be attracted to your Yelp profile, make sure you use the correct website URL for them to find you and subscribe to your services or newsletters. 
-Hours of Working:  Since it's all about providing your information to your customers, the main tip is to let them know about your working hours. Also, notify them about specific holidays or any breaks.
-Detailed Bio-Data:  Adding a summary of your business helps visitors understand your industry, specialization, ideas and vision, strengths, etc. 
– Photo Gallery: Photos are essential for listing your business anywhere- be it Yelp or Google My Business. Your images would depict what your business looks like and what the customers expect from you. Upload about 5 to 10 photos of anything. Be it the people who visit you, the in-house interior, the services, etc.
3. Monitoring your Account Metrics
 Your Yelp business profile is all set to get you fame and spotlight. But for that to happen, you want to make sure that your profile is up-to-date. From opening hours to location services, once you have everything ready to promote in your profile, you need to think about monitoring your account and implementing strategic plans to boost your listing. 
However, since it becomes tedious to revert every review, several online review management software now ensure continuous and effortless feedback management processes. One can streamline tasks like review requests, responses, follow-ups easily with the new and advanced AI features, which have been discussed in the next point.
4. Leveraging Advanced Features
Keep upgrading your Yelp business profile with its premium features. Its enhanced features include:
– A strong C-T-A (call-to-action) button
– Attractive photo gallery
– Removing profile ads
– Adding discounts or gift coupons.
– Monetizing your account. 
Yelp charges about $1 per month and also receives a commission for every gift coupon or discount that gets used. You can also connect to a Yelp representative if you wish to add more enhanced features to your business profile.
– Adding CTA –For those still unaware of the term CTA, it is a direct link for visitors to perform a certain action upon interacting with your business. Online review platforms like Yelp allow you to use strategic CTAs to convert viewers into customers. Eg, if you are a restaurant or a dental clinic, your call-to-action can be like "Make an Appointment" Or "Place an Order." In Yelp, this option is available on the right side of your business profile page. 
– Removing Competitor Ads – Yelp usually displays competitor's ads automatically towards the bottom of your business profile page. What does it do? It helps visitors view alternatives within the same category. This can be a good thing for the visitors but not so good for displaying your business. 
Your goal is to keep your viewers' focus only on your business and not get distracted by others' profiles. Therefore, you can pay them to remove those ads. 
Yelp Listing for Reviews
Once you are done with your business profile listing where your potential viewers can contact you, now start the real game. You must have time for your customers to interact regularly. Responding to all types of Yelp reviews will help you build trust and satisfied customers. Therefore, businesses should respond to negative reviews and not just positive reviews. It's the same thing another way around. 
Wanna know how you can respond to both negative reviews and positive reviews? Here are two articles you can refer to for understanding both the methods with examples. 
Responding to Negative Reviews with examples.
Responding to Positive Reviews with examples.
Yelp is such a reputation management platform where the community members appreciate the fact that you read reviews and respond to them. Make sure to check your Yelp reviews and respond to most or all of them, taking enough time and thought. Remember to leave a public comment for each review, whether good or bad or even harsh.  Few tips – 
1. Encourage Yelp Check-Ins – 
A Yelp check-in is a free tool that helps businesses get more traffic. This offer is free to set up, easy to create, and quite a fun incentive for customers. When any customer clicks on any of your discounted offers, be it a new customer or an old customer, they will be able to redeem it immediately. 
Check-in offers are not hard to create. Moreover, they are interchangeable, trackable, flexible, and encourage your customer base to search more about you. 
2. Use Yelp Review Badges – 
One of the best practices in Yelp is to showcase your Yelp reviews as
"review badges"
on your own website. Review badges are also a good way to drive traffic to your Yelp business page when you have zero reviews. 
3. Ask for Yelp Reviews – 
People use Yelp mostly to search for business reviews and ratings. This is often done for decision-making processes, hence a critical reason businesses must secure high-quality reviews from their customers. 
Therefore the fastest way to get Yelp reviews is by asking customers, families, friends, and even staff members. You must ensure that most reviews are genuine and left by real Yelp users. A few ways to ask for reviews effortlessly and successfully are:
-Personal Requests
-Through your Websites
-Social Media Posts
-Email Marketing
-Newsletters
-Follow-Up texts
Pros of Yelp for Businesses
When deciding whether you must use Yelp as a customer review software, some strong pro points can be used for your business's advantage. Good reviews help in:
-Getting increased exposure with much more good reviews. 
-Getting social proof when making important decisions by your customers. 
-Free to leverage this feedback management software. 
Cons of Yelp for Businesses
The cons of having a Yelp business profile is worth acknowledging as it deals with the impact of negative reviews. Let's have a look:
– Yelp displays negative reviews, which might impact the positive perception customers have for you. 
– Businesses often forget that they possess this platform and need to invest enough time without which the profile would soon become outdated and negatively impact your customers. 
-One negative and most disheartening scenario of using Yelp is that it can even get costly upon certain terms and features compared to normal PPC campaigns of Google Ads or Facebook Ads. 
The Bottom Line
Despite Yelp's different pros and cons, it still is the largest used and effective marketing platform for every kind of business. All it takes is some strategies and smart moves to prevent bad reviews. Most importantly, Yelp is the best suitable review management platform for small-scale firms to draw in new customers. 
Whether you are a small-scale business owner or an owner of a large enterprise, it starts getting tedious while responding to reviews the more you grow with time. Telosa is the right choice for you as it boosts such tasks hassle-free. Their services help businesses with single and multiple locations generate leads, create lead pipes, and interact effortlessly. 
With Telosa, never stop building your AUDIENCES! 
Happy Selling!
Contact – Telosa