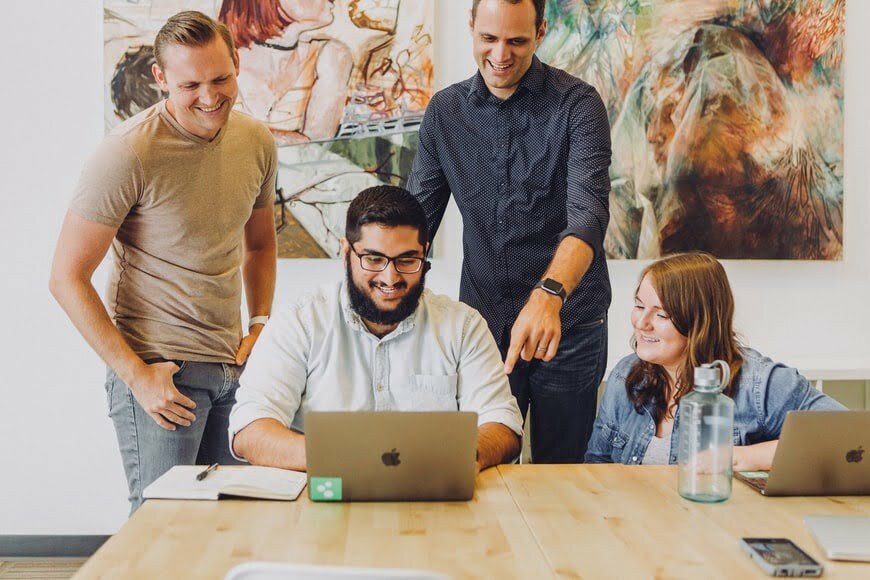 Best Practices when responding to Positive Reviews
While review generation is imperative to the local SEO rank of the business, timely response to the reviews plays a vital role in ensuring that Google understands your strong post sales engagement with the customers, hence, subsequently contributing to the ranking parameters.
As a business, you are keen on responding to and resolving negative reviews. Although negative reviews provide an opportunity to convert them into positive/neutral reviews and even let you identify your areas of improvement. However, one should not ignore responding to positive reviews as they are the window to convert your happy customers into loyal customers. Just how few negative reviews for a business does no harm and, in turn, increases authenticity, positive reviews matter equally for a company to work upon.
BrightLocal has come up with a round percentage of 92% of customers reading local business reviews to understand the quality of any services.
Why is responding to positive reviews worth the time?
Responding to positive reviews is often sidelined by businesses as they focus more on negative reviews for damage controls. Yet, very few know that the benefits of reverting to positive reviews come twofold.
First, you attract more new customers with your timely responses and thoughtful appreciation. Second, when reverting to positive reviews, you retain your loyal and happy customers, thus maintaining your foundational customer base.
Responding to customer reviews simply adds a touch to your visibility in local search results. When Google ranks a business, it specifically analyzes the volume of reviews and the consistency. For that, you must strategize in responding to positive reviews on multiple review management platforms. Responding to positive reviews is the same as hugging your happy customers with spirit and generosity. It is just an extra little effort that your customers will love and applaud.
Before proceeding further on positive review response, here's an article you can refer to which explains ways to respond to negative reviews.
 Empowering your Customers
Now, when you have enough ideas on why and how positive reviews need to be focused on, like negative reviews, let's look at some of the best practices when responding to positive reviews of your customers. Let's help you boost your long-due sales figures!
1. Quick Response is the Key
Now that we understand how important it is to spend some quality time with positive reviews, responding to positive customer feedback by appreciating them is the greatest way to retain your customers and establish loyalty. It creates an impression of customer importance and value in their minds. That, in turn, helps you generate more word-of-mouth and resharing in social media platforms.
Moreover, review management platforms with their automated response messaging features can be of great help. All you need to do is design messages accordingly and schedule them for timely responses and quick replies.
2. Keeping it Short and Crisp
Responding to positive reviews need not have long appreciation replies or thank you messages. It can't be that short or that long – something that impresses your customers and allows them to re-share your posts on engaging social media platforms like Facebook, Instagram, Twitter, etc. For example,
Hello Jazz, we are glad you liked our Auto services and shared your genuine feedback. Follow us on social media and we'll keep you updated about more of us. Have a good day!
3. A little bit of Personal Touch
Customers love it when you care for them as if built only for their problems. Although it is true to most extent, they will have a lot more confidence in your products and services when you add more love and care while responding to their positive reviews. For example, always use customer names while responding. This makes your response personalized. It would, in turn, help boost your local search results and stars. For example,
Hi Neil, Thanks for your visit to Smile Dentists. We are glad that you liked the experience at the Clinic. We wish you a happy smile always.
4. Promoting New Launches
It's not a bad deal when you promote new launches when responding to your customers. Besides promotional events, press releases, and customer surveys, promoting your new products or launches by leveraging productive review sites is an expeditious plan.For example,
 Dear Jack, We we are so glad to have you at Q Cafe. We hope to see you here again and do not forget to try our special Christmas Latte on your next visit. Likewise, you along with our other customers will be offered with exciting Christmas gift hampers and coupons. Once again, welcome to our house of relations and emotions.
5. Reviews being perfect marketing assets
When responding to positive reviews, one of the best practices is to promote your customer reviews on other productive platforms such as Yelp, Facebook, Instagram, and Trustpilot, eventually forming a portfolio of testimonials and happy faces.
Clearly, that would easily build your authenticity and brand value with better market positioning. Respond to most good reviews utilizing those effective feedback management platforms and transform them into short, engaging videos.
Be creative and take advantage of these valuable testimonials that your clients have to offer.
6. "See you Again" – an Attitude of Gratitude
Always maintain a "see you again" closure when responding to positive reviews. It's the best way to show your gratitude for your customers' loyalty, willingness to advocate for your service. With a good response message, sign off with a warm and positive sentiment seeking their visit once again. For example,

Thank you Martha for sharing such a positive and special evening with us. Do visit us again and we can enjoy ourselves more. Thank you once again for being a loyal customer and writing this amazingly awesome review.

What does it do?
It turns them into repetitive customers AND loyal ones. Secondly, it also encourages new customers or visitors and makes them feel that you are where most people come back to. You can also share your positive reviews with your teammates to encourage them into their work and motivate them towards a better vision.
Power it Up as Always                                                                                                                                                                                                 
Understanding your target audience is something you must caveat. As a business owner, you must genuinely focus on increasing customer retention.
Leveraging customer feedback management software or reputation management software helps you in review generation, moderation, timely responding to reviews, and understanding the sentiments behind each review.
Happy Selling!
Contact – Telosa