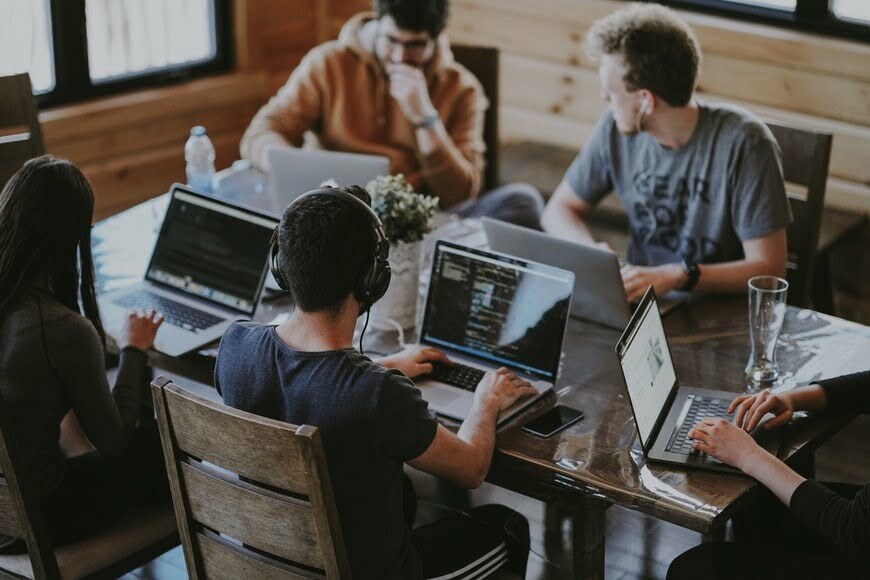 5 Must-Knows while responding to Negative Reviews
Reviews can be both motivating as well as heart wrecking. These reviews can be genuine or sometimes false statements, reasoning two dissimilar tastes between your business's work style and your client expectations, etc. Nevertheless, a 'negative review' can be a 'big-gun' to your business as it is visible to the whole world who tend to judge your service based upon these ONLINE REVIEWS, thus affecting your online reputation.
Putting it more simply, your customers trust Online Reviews more than their best friends!
|Note: Too many positive reviews can also add up to criticism as many of your potential customers would want to sense how you have dealt with the customer escalations, which in turn showcases business ethics.
According to reports, in 2020-2021, 85-95% of customers happened to read online web reviews, and around 65-70% of them devise their purchase decision based upon those reviews. On being asked, 3-stars is the bottom-line attaining their confidence and reference. What's more important and interesting here is that about 70% of your clients tend to share reviews after service, on being asked/reminded.
Now, what can be done to dissolve this issue? Let's take a look.
1. Acknowledge the Negative reviews
Yes! The first step you need to own is to acknowledge the negative reviews even if you feel unjustified. That not only shows your politeness and hospitality but also your professionalism and the "Customer Before Anything" mindset.
You would never want to suppress your clients' voices. That's where the loyalty lies. So letting them put reviews for your service should always be encouraged and acknowledged.
2. Apologize and Address your Client
For any negative reviews – foul words/good words, You need to first keep yourself calm and in a mental state where you take things professionally, maintaining your temperament. You address them maturely and beautifully, possibly compelling their mind to give their negative reviews a second thought. That's right and it has proved great heights. For example,
"Dear Sandra Jose, We sincerely take your review into account and

apologize on behalf of the whole team. We would like to…."
According to Harvard Business Report, it has been inferred that reviewing customer feedbacks and responding to their experience helps increase your business ratings.
3. Pinch of Marketing/Promotion
As mentioned, the most important online review platforms are Google, Facebook, or Yelp, which is always open to the world who are seeking your work. You need to smartly craft and mold your comments in a way that shows your real work ethics and the reason you're still confident about your service.
Other than the demo templates which you usually get in any ORM software, you also get an alternative to draft a message of your own to respond to your clients.
"We work for the smile to shine in our customers' faces and all these years of serving positively gave us confidence and results. However, we regret not have able to do the same in your situation and would like to repay you with the best service from our end."
Now any potential client who'll go through your reviews would also come across these comments that should assure them to business with you.
4. Timely responses
Online Reputation Management is an integral and unavoidable role of any company. Google SEO algorithm ranks those businesses higher who are more engaging on their Google My Business.
You can set up a 'Customer Review Management Team' or use online 'Review management software' for auto-responding and modulating your reviews, while the other teams are working on their core activities.
|Note: Google ranks your business on relevancy and urgency to your customers. Analyzing the urgent and critical negative reviews is a must. The same applies to a positive review as well.
Hence you might want to take the best option that lies ahead of you to ease up the work from your shoulders and manage these important tasks for you.
5. Engage in Offline Conversations
I have kept this point towards the last because it has a 50-50% chance of backfiring, as well as converting any negative reviews into positive ones. Even though you are running well with reputation management software to manage things out there, it is yet wise to engage your potential customers through an offline channel in one on one conversations to assist them and assure their minds for future reconciliation.
E.g. You can comment them down to contact the support team and drop their contact details for a call back so that your team can establish immediate connections. Remember to first hear them out, analyze their problems, assist them in the best possible ways, followed by a polite request to turn down their negative reviews into a positive one, if possible, lauding the final service offered by the Help & Support Team.
The 2 Most effective ways to increase your client base or maintain your customer reviews can be,
Try improving the number of positive reviews through various self-paced or automated strategies for review generations – This is where you would be getting the best out of using any online review management software aka online reputation management software. You can automatically send a smart and refined message and share it to all your clients through inbox or emails, whichever way you want it, inviting them to drop down their happy reviews.
Commenting any negative reviews with Simple, effective, Concise, and Polite replies with no ifs and buts. That means, even though almost all the work will be done by your ORM software, yet you can take a min. or two to craft a message much in a way that gives no further reason for them to counteract. ForE.g.
"We appreciate your wise words and the time you took to show us our mistakes. We are disheartened by this experience. However, we have assigned our team to interpret and recheck everything and would surely come up with the best measure to fulfill your loss and help us reconcile again."
|Note: You want more people to be aware of your business, so having a few negative reviews is also an opportunity in disguise, to improve any loopholes of your service. And now we know, both positive and negative reviews matter for us to grow and outshine.
Our Online Reputation Management Platform is one click away to help anticipate your business reviews, surveys, through various customized ways. Let us take this opportunity to assist you in growing your business and online reputation with the most modular way of ranking top amongst your competitors. Your clients now have a choice to amplify their feedbacks and you can now work in the most outside-in way to grow your business according to your customer's eyes.
Contact – Telosa