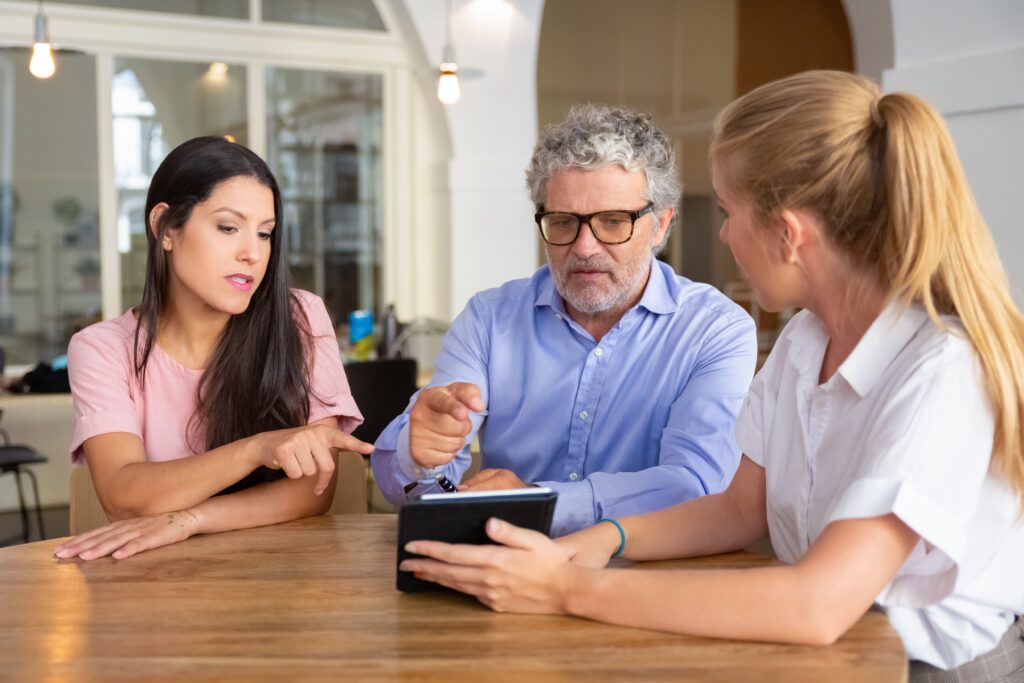 Setting Up Yelp for Your Businesses
Setting up a Yelp account for your business is quite a straightforward process, much easy to understand. All you need to get started is to navigate through business.yelp.com and search for your business. If the search result shows your business name, you need to claim it.
However, if you do not find your business in the search result, no worries; you need to create a new listing. It's absolutely free to set up a business profile on Yelp, thus being the obvious choice for most small-scale businesses.
Claim/Register Yelp Business Profile
As mentioned earlier, you have two ways to get into your review management platform profile if you are running your own business. One is by claiming your already listed business profile, and the other is by creating a new Yelp business profile.
If your business shows up in Yelp search results, you must choose the "claim this listing" option, which can be found on the right side of your business name. Follow the further steps to claim your business listing and take ownership of your Yelp profile.
On the contrary, if your business doesn't show up or doesn't show an existing Yelp profile, you can simply create one! Start by scrolling down towards the footer of the webpage, followed by clicking "claim your business page" in the menu option. You can proceed with the steps and put in your business name, address, work hours, contact information, photo gallery, etc.
Adding Business Information
Once you set up your business profile, it's time you give some life to your profile. Being a local business, your goal must be to provide as much information for your audiences as they might love to read. This includes your business name, your location(/s), if any, website URL link, operational hours, contact information, and detailed bio-data. The essential part is to add colorful and informative photos to attract every visitor.
In-depth must-have inclusions are:
●      Business Name:
Ensure that you have your business listed on Yelp with the correct name for correct and quick search results. Do not forget your business name should be standardized across all the listing platforms.
●      Location:
If your business has a physical location where customers usually visit, add the location as needed, be it a restaurant, retail store, car wash, clinic, etc. Yelp comes with an amazing feature of exact map location, thus enabling users to get easy-to-understand directions to your address.
●      Website URL:
Since customers or potential visitors will be attracted to your Yelp profile, make sure you use the correct website URL for them to find you and subscribe to your services or newsletters.
●      Hours of Working:
Since it's all about providing your information to your customers, the main tip is to let them know about your working hours. Also, notify them about specific holidays or any breaks.
●      Detailed Bio-Data:
Adding a summary of your business helps visitors understand your industry, specialization, ideas and vision, strengths, etc.
●      Photo Gallery:
Photos are essential for listing your business anywhere- be it Yelp or Google My Business. Your images would depict what your business looks like and what the customers expect from you. Upload about 5 to 10 photos of anything. Be it the people who visit you, the in-house interior, the services, etc.
Monitoring your Account Metrics
Your Yelp business profile is all set to get you fame and spotlight. But for that to happen, you want to make sure that your profile is up-to-date. From opening hours to location services, once you have everything ready to promote in your profile, you need to think about monitoring your account and implementing strategic plans to boost your listing.
However, since it becomes tedious to revert every review, several online review management software now ensure continuous and effortless feedback management processes. One can streamline tasks like review requests, responses, follow-ups easily with the new and advanced AI features, which have been discussed in the next point.
Leveraging Advanced Features
Keep upgrading your Yelp business profile with its premium features. Its enhanced features include:
A strong C-T-A (call-to-action) button.
Attractive photo gallery.
Removing profile ads.
Adding discounts or gift coupons.
Monetizing your account.
Yelp charges about $1 per month and also receives a commission for every gift coupon or discount that gets used. You can also connect to a Yelp representative if you wish to add more enhanced features to your business profile.
●      Adding CTA
For those still unaware of the term CTA, it is a direct link for visitors to perform a certain action upon interacting with your business. Online review platforms like Yelp allow you to use strategic CTAs to convert viewers into customers.
For example, if you are a restaurant or a dental clinic, your call-to-action can be like "Make an Appointment" Or "Place an Order." In Yelp, this option is available on the right side of your business profile page.
●      Removing Competitor Ads
Yelp usually displays competitor's ads automatically towards the bottom of your business profile page. What does it do? It helps visitors view alternatives within the same category. This can be a good thing for the visitors but not so good for displaying your business.
Your goal is to keep your viewers' focus only on your business and not get distracted by others' profiles. Therefore, you can pay them to remove those ads.
Want to know how to automate your YELP reviews.
Read
Yelp Business Profile: The Ultimate Guide to Optimization and Review Collection